It used to be really easy to get dressed. I'd throw on a pair of jeans and a t-shirt, grab my Columbia jacket and my Jansport, and head to first period.
But then I grew up. And then, I got a job where I had to look like a grown up. And THEN, I had two kids.
Getting dressed is probably never going to be as easy as it was in 12th grade. As a mom and a thirty-something whose fast metabolism is starting to slow down, my body just isn't the same anymore. Instead of falling into a rut of mom jeans and college sweatshirts, I turned to my personal shoppers for help.
Now, I know what you're thinking. Personal shoppers are for rich people, celebrities, and Real Housewives, right? Wrong. My Style Advisors Thea and Keon fit right into my working mom of two budget–because they're FREE.
My experienced, friendly, and fabulous personal shoppers are part of H&M's new Style Advisor service! This unique experience is offered at select H&M locations. From play date to date night, the Style Advisors will find you the perfect outfit and even give you tips on how to wear the season's latest trends.
After a few emails about my sizes, the items I was looking for, colors I liked, and my personal style icons (I chose Kelly Rowland, Victoria Beckham, and Grace Gealey–Anika from Empire), I was ready for my first appointment at the H&M Flagship Store on Fifth Avenue and 48th Street. Thea and Keon greeted me warmly and led me to my private dressing room. They had chosen looks based on my emails, and walked me through all of them, explaining what shoes to pair pieces with, and how to take outfits from day to night.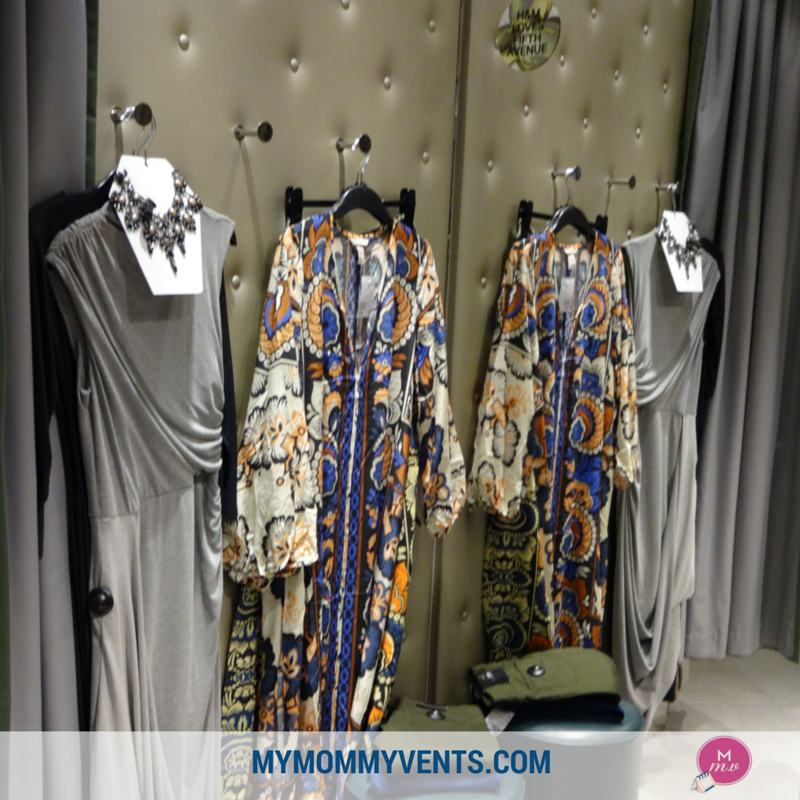 I tried on a ton of things, from dresses to shirts to pants and even shoes. Thea and Keon were patient through the entire process, offering coordinating accessories or finding different sizes. They gave their honest opinions, and didn't try to force me into buying anything I didn't truly love. The Style Advisors don't work on commission–so you can trust their recommendations.
From necklaces to printed pants and jeans, I took home a few new things to add to my wardrobe. Best of all, I received 20% off of my purchase just for using the Style Advisors service (and you will, too!).
If you're looking to get out of a clothing rut, switch up your style, or want to learn how to rock the latest looks, give the Style Advisors a call at 646-336-3108 or email StyleAdvisorUS@hm.com to schedule your free appointment.

Tiffani is the wife and mom behind MyMommyVents, co-creator of The Mommy Conference, and co-founder of the digital collective Sisterhued. Her writing and parenting tips have been seen on The Washington Post, Mommy Noire, Yahoo Parenting, and Fit Pregnancy.