Congratulations!
You had a baby (or you're about to). You grew a human being and carried it around inside of you for months, while enduring kicks, losing sleep, and being poked and prodded by doctors.
At first, it was awesome. People catered to your every whim, gave you seats on crowded trains, and got you ice cream at 3 a.m.They even threw you a party!
People constantly offered you advice–whether you asked for it or not. "Sleep when the baby sleeps." "Don't get the epidural." "Definitely get the epidural." "Swaddle." "Don't swaddle." In the end, you trusted your gut, and somehow you got that little miracle into the world…and then people got quiet.
Even with all that advice, no one really prepared you for this. No one told you how to bathe a wriggling infant when you're terrified of letting her slip. No one said, "here's how to change your son's diaper without needing a change of clothes yourself." No one mentioned how to catch up on sleep when the house needs cleaning and you haven't showered since Tuesday and if you move you'll wake him up and just how HARD this would be. And we're almost sure no one told you what it would be like when you tried on those skinny jeans again.
MyMommyVents is here. Here to inspire, empower, and inform you. Here to encourage you and to get you excited about motherhood. Here to give you the support you need and the reassurance that yes, you're doing a good job. Most importantly, we're here to connect you to moms just like you for girl's nights, informational workshops, and family fun.
We're here. And if you'd like to learn more about who we are, what we do, and why we do it, head over to our About page. Remember, you can do this.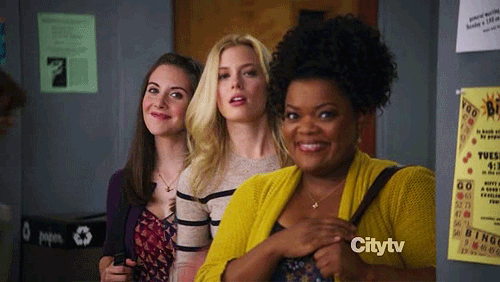 Now, enough about us. We want to hear about you! How long have you been a mom? What's the hardest part of motherhood? What do you wish someone had told you when you were expecting?

Tiffani is the wife and mom behind MyMommyVents, co-creator of The Mommy Conference, and co-founder of the digital collective Sisterhued. Her writing and parenting tips have been seen on The Washington Post, Mommy Noire, Yahoo Parenting, and Fit Pregnancy.