Image by Class Pass
I don't work out.
The treadmill isn't really my thing. I try not to run unless I'm being chased.
But because it's 2017, and I'm trying to be my healthiest self (and show off the abs I know are juuuust under the surface, waiting to be set free), I gave FlyBarre a try. Plus, all my friends were raving about Barre classes on Facebook, so…peer pressure.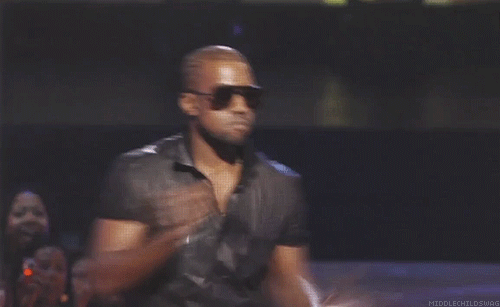 I'd been debating about getting a Class Pass membership for a few weeks days. I figured if I was really going to give this working out thing a try, I didn't want to get bored–or waste money on classes I wouldn't stick with. Just after New Year's day, Class Pass ran a sale to get slackers like me into the gym, and for only $13, I booked my first FlyBarre class.
Flywheel's website describes FlyBarre as its "total-body sculpting class that blends light weight training with core strengthening exercises to create the ultimate toning experience." the class focuses on building and toning the muscles in your arms, core, thighs, and glutes.
They do not describe the pain you will feel when you haven't worked out in like, ever.
I decided on the Power 45 class, figuring I could knock it out on my lunch break, since the Flatiron Flywheel studio was a short walk from my office. I took a deep breath, and stepped in. The friendly guy behind the desk gave me a quick tour and told me where I could pick up complimentary fruit and water.
I'd read online that I should grab two sets of weights before heading in, so I picked up a 2lb and 3lb set–and was promptly told that I should get a 1lb set too, for "options." I figured, "I lug children around, how bad could it be?"
Pretty bad.
Those 2lb weights would eventually kill my arms, and I'd have to switch to the 1lb ones right in the middle of an exercise. During the class, we tugged at resistance bands, strengthening our biceps, shoulders, triceps and back. We stood on our toes, squeezing an exercise ball between our thighs. And we used the same ball to brace ourselves during situps (and curses), working on our abs.
The class ended with one of my favorite chill songs, Liane LaHavas' "What You Don't Do," and some light yoga stretches to cool down.
I headed back to work and picked up a Gatorade from the 7-Eleven. I felt light headed, but also really proud of myself for taking the first step.
My thighs are still sore. It still hurts to raise my arms. But, I'm one day closer to a healthier year.

Tiffani is the wife and mom behind MyMommyVents, co-creator of The Mommy Conference, and co-founder of the digital collective Sisterhued. Her writing and parenting tips have been seen on The Washington Post, Mommy Noire, Yahoo Parenting, and Fit Pregnancy.